nVoq helped me love my job again.

My dad is using nVoq and now he has time to help me with homework.

My wife is using nVoq and now we can hit the trails together.

I'm using nVoq and now I get more time with my best friend.

My mom is using nVoq and now she can come to my ballet recital.
Improving productivity, efficiency, and satisfaction.
What sets our speech recognition solutions apart?

Built for Home Health & Hospice Markets
nVoq is the industry leader in PAC, offering unsurpassed accuracy and seamless integration across key EHR vendors, and proven customer outcomes.

HIPAA compliant, secure, cloud-based, and highly accurate.
We understand the unique challenges of home health and hospice as well as the broader needs of healthcare organizations.

Accessible on a tablet or PC, and at an affordable cost.
nVoq is the clear choice for the interdisciplinary caregiver teams that collaborate to provide hospice and home healthcare.
I do 80% to 90% of the documentation in the home and then finish as soon as I get into my car.  It has cut my documentation time down by at least 30 minutes. I am a big fan now!
need real solutions, not more typing and clicking
We are living in the age of documentation and, unfortunately, it has become a real burden that is impacting clinicians across the post-acute care continuum.  The solution is not more typing or clicking or asking them to use small digital keyboards on tablets.  There's a better way.
Clinician's benefit from being able to tell the patient's story rather than typing it.  The impact of speech recognition has made it a "must have."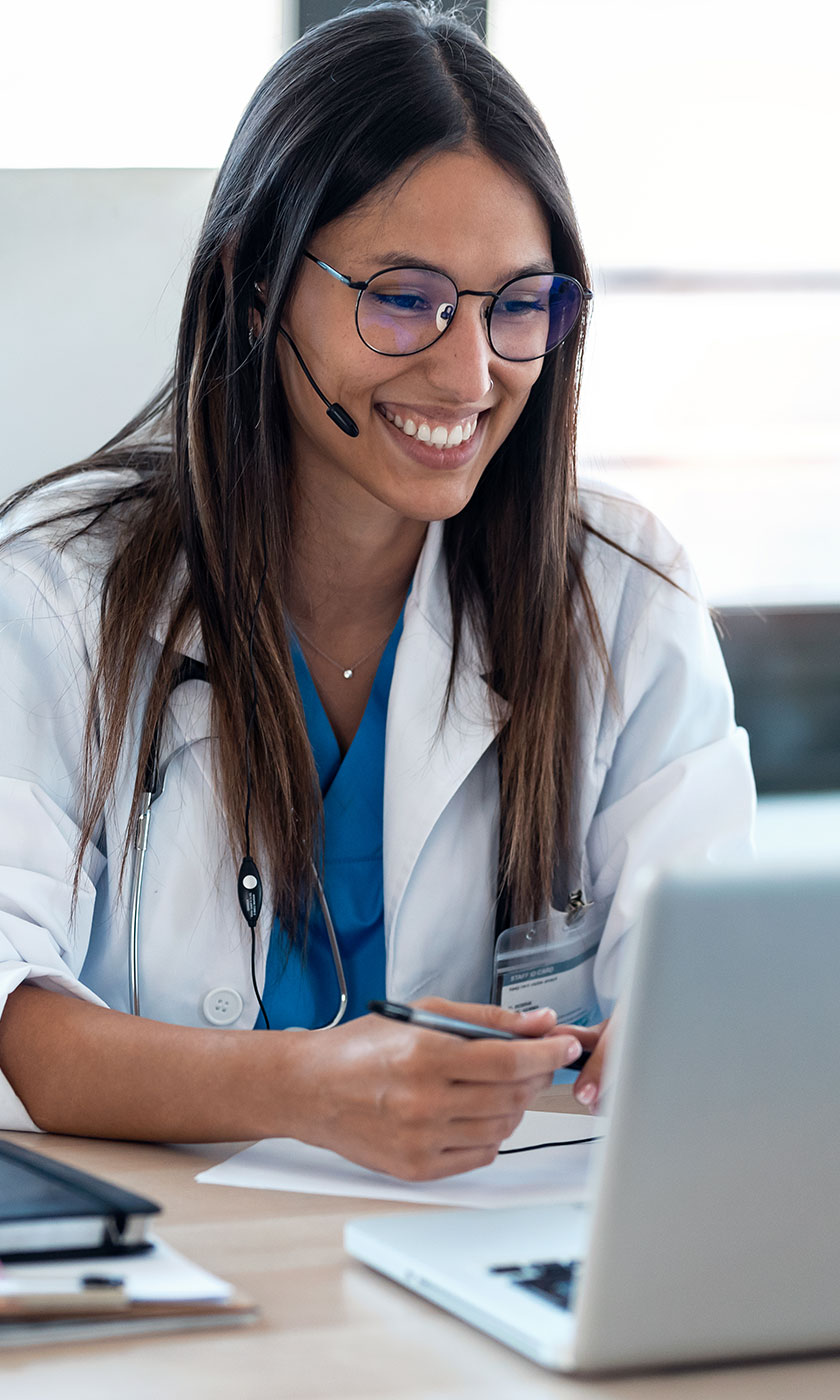 Eden Health was awarded a Great Place to Work® certification for the second year in a row for 2020-2021. But we got consistent feedback for years that documenting care in the EHR was complicated and it takes a lot of time.

Investing in speech-to-text is helping our clinicians focus on patient care, and they're happier as a result.
Frees up time for patient care and restoring clinician work-life balance
Less time spent on keystrokes means more time for everything else. Clinicians can save time for each patient visit and these valuable minutes can be directed for patient care or enabling clinicians to complete their documentation faster and easier. Our users report a dramatic reduction in off-hours documentation and this helps clinicians restore a healthy work-life balance.

A recent metric driven study at VNA Health Group exposed the impact of using nVoq across the enterprise. Hersh Patel, Vice President of Strategy for VNA Health Group, presented the results at the June 2022 HCHB User Conference:




100 Home Health Clinicians participated in the VNA Health Group Speech Recognition Adoption Study.
90,000 dictations performed
2 million words transcribed
95% accuracy
60 WPM dictated (avg typing = 30 WPM)
I'm a hospice social worker so there are a lot of details. I can do very complex notes. My notes are probably 65% better [with nVoq], maybe even better, because instead of sitting on the tablet hunting and pecking I can speak very naturally, and I can describe very complex family dynamics, very complex mental health issues.  I can do a really detailed note. I can really flesh it out, and it doesn't stress me out."
When documentation becomes communication, everyone benefits
Saving time is important, but patient care is also impacted by the timeliness of documentation. Documentation quality consistently improves because of the benefits of speech recognition, but completing the documentation earlier enables the positive downstream impact of that valuable information as it is shared among the interdisciplinary care team.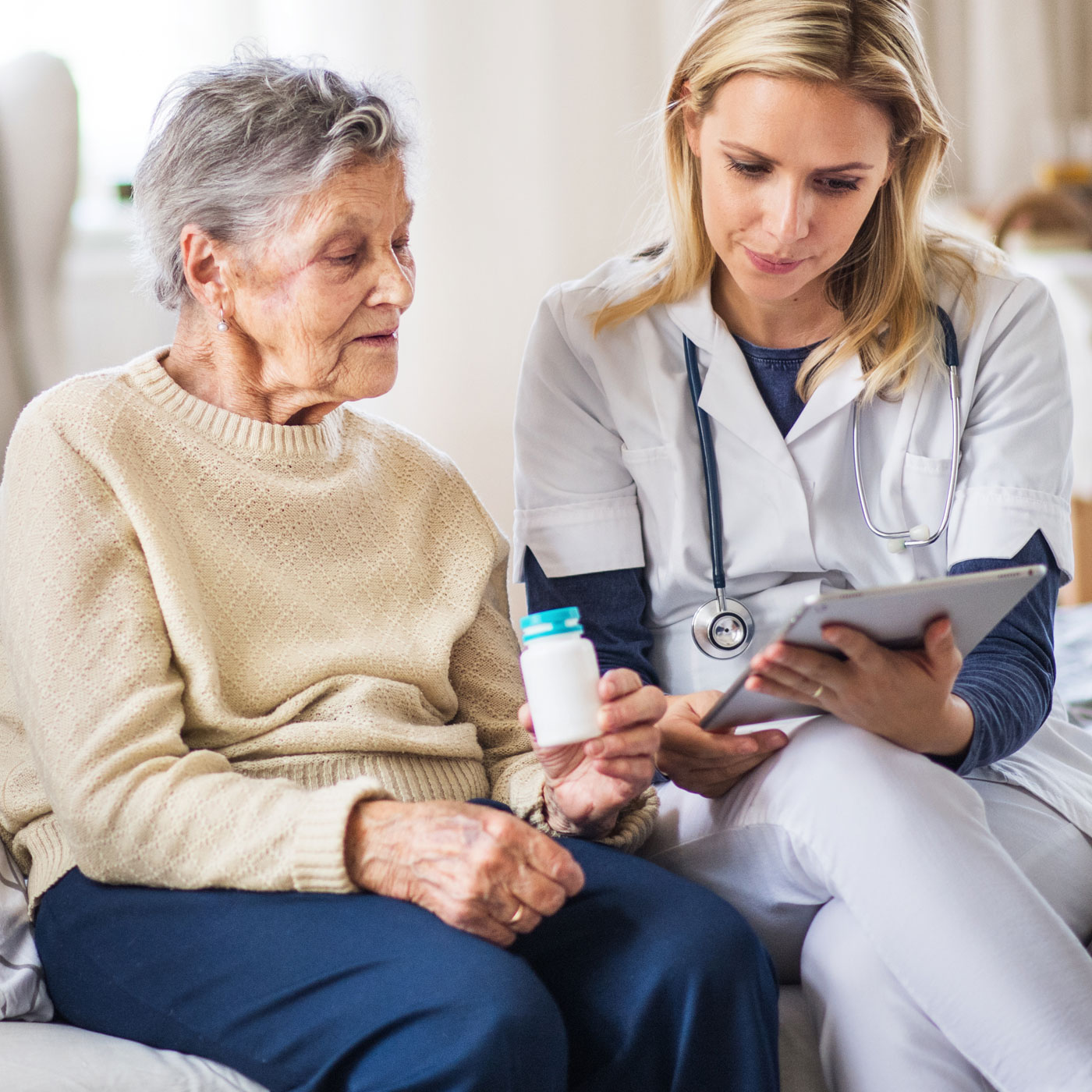 What the physicians write in their narrative is critical to every other aspect of what follows downstream with the patient record. It significantly impacts the patient's care, so being able to demonstrate an improvement in the actual body of the language that was used by our physicians was particularly important to our team at Amedisys.
Narrative notes are abundant across post-acute care
Narrative notes appear so often in the clinician workflow across post-acute care. Whether you are an MD, RN, PT, OT, ST, NP, SW, or even chaplain, the ability to capture notes efficiently and with greater ease is extremely important. Our mission is to be the partner that guides home health and hospice organizations on a journey from keyboards and typing to a new way to capture the patient story that improves communication, and closes the gaps between caregiving, revenue, and clinician satisfaction.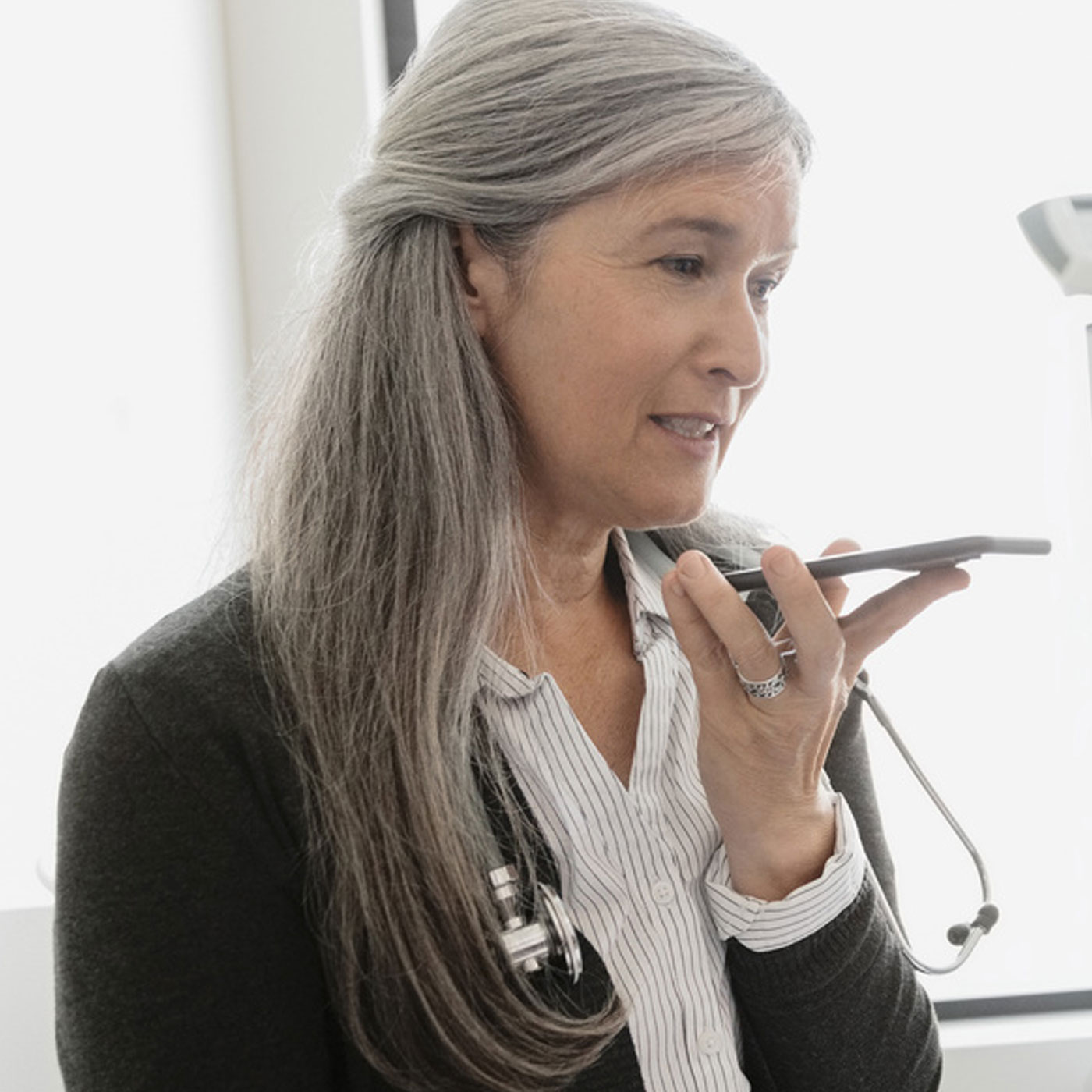 When asked what advice she would give others considering implementing speech-to-text, McClanahan's answer was simple: "Don't wait, Do it."
The case for speech recognition in post-acute care has never been stronger. Learn about the other impacts.
© 2023 nVoq Incorporated. All rights reserved.
nVoq Incorporated | 1790 38th Street | Suite 105 | Boulder, Colorado 80301 | Contact Sales 1-866-383-4502