---
Reach for Speech
Finally, a HIPAA compliant API that's accurate and easy to integrate with both Android and iOS apps.
---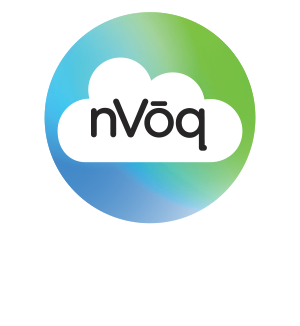 ---
You'll love how easy it is to voice-power your applications with us.
Get the leading-edge speech technology you want to stay competitive, with the security, privacy and medical vocabulary your customers need.
---
---
ACCURATE
Deep Learning (DL) powered by Artificial Intelligence (AI)
Affordable
Light weight and low cost
SIMPLE
Speech capability without the need for speech expertise
Secure
HIPAA and PCI-DSS compliant
The nVoq.APIs
Easily build quality speech recognition into your applications—using your preferred programming language. Our RESTful webservices APIs allow you to quickly integrate voice so that you can focus on what you do best - building superior apps.
Why Develop with nVoq APIs?
Proprietary technology based on the latest developments in neural net technology
Complies with HIPAA and other regional privacy standards

Easy to add Single Sign On (SSO) capability to your application

PCI-DSS certified operations
99.99% historical system availability
Domain-specific vocabularies including all major medical specialties; can be customized for other industries as required
End user adaptation and improvement without the need for voice training
RESTful webservices APIs simplifies and standardizes integration across multiple development platforms
Robust system documentation
The developer experience is nVoq's top priority.
We provide you with a wealth of tools you can use to build your applications.
Pre-built, exemplar applications for the most common development frameworks
Optional: Direct development assistance and engineering support
Level 3 support for architecture/
run-time questions
You'll love how the nVoq platform is…
ENTERPRISE READY
Built to scale with your organization
Private cloud maintained across the US or Canadian facilities
Complies with US HIPAA and Canadian privacy requirements
PCI-DSS compliant
Works amazingly well with virtualized desktops
Integrates with SSO environments
---
We've built our platform from the ground up with the very latest/greatest technology available, leveraging leading-edge developments from around the world.
And we keep making it better all the time, because we can.
---
Our nVoq team is here to help you...
DRIVE GOOD BUSINESS
Jon, Chris and Chad have worked with a variety of ISV partners who have successfully embedded speech recognition into healthcare applications. They look forward to showing you how to leverage nVoq's speech APIs and assist you in developing clinically relevant use cases.


Jon Ford
VP Engineering
Jon Ford has held senior engineering leadership positions with early stage startups and larger companies in a variety of industries including Avaya, Mentor Graphics, Trane, and Lucent Technologies. Jon's work has focused on leading engineering teams through the specification, design, development, and operations of high-scale distributed SaaS solutions for customer support, dictation, and real-time analytics. He holds several patents, many of which are specific to scalable automated dictation services.


Chris Moran
Senior Director, ISV Sales
Chris comes to nVoq as a proven global leader in enterprise sales, sales operations, and sales enablement, most recently with Microsoft. Chris has successfully led global cloud sales pursuit teams for Microsoft into the Fortune 100, and recently completed an international assignment in Singapore, where he served as the Director, Asia Region, for Microsoft's WW Learning organization supporting all Microsoft go-to-market segments, partner, and customer enablement.
Prior to Microsoft, Chris led the Retail and Healthcare specialist sales teams for BT Americas Global Services, enabling wired and wireless infrastructure, as well as wireless communications solutions.
At nVoq, Chris Moran leads our strategic Independent Software Vendor (ISV) sales initiatives with a core focus on optimizing business outcomes for our ISV partners.
Chris has a BA in Business Management from North Carolina State University and is a United States Coast Guard Veteran. Chris lives in the Seattle area with his wife Kate.


Chad Hiner
RN, MS - VP, Industry Solutions
"At nVoq, I've been able to leverage my 15-year experience as a Critical Care Nurse along with my Clinical Informatics background to help develop solutions that improve clinical workflow and make it easier to work in the EHR. Data entry is a huge burden for clinicians, and it's exciting and rewarding to help them save time in their day with technology that simplifies and speeds documentation."
© 2023 nVoq Incorporated. All rights reserved.
nVoq Incorporated | 1790 38th Street | Suite 105 | Boulder, Colorado 80301 | Contact Sales 1-866-383-4502