nVoq Speech Recognition Solutions become part of the enterprise & clinician workflow
nVoq's solutions aren't just focused on healthcare, they are specifically focused on the in-home and post-acute care markets. We understand the unique challenges faced by clinicians caring for patients outside of the hospital. Our users can be remote, operating on a tablet device, and are often on the move from patient to patient. By integrating and becoming part of the EHR documentation workflow, nVoq's speech recognition solutions enable documentation to be captured faster, easier, and with better accuracy.
Quality, speed,
and efficiency
Completely cloud based and accessible on a tablet or desktop, the nVoq solution is the clear choice for the broad, mobilized caregiver teams that collaborate to provide care.
nVoq Mobile Voice
Supporting Android Tablets
nVoq Voice
Supporting Windows Devices
Note Assist
In-app Audit Tool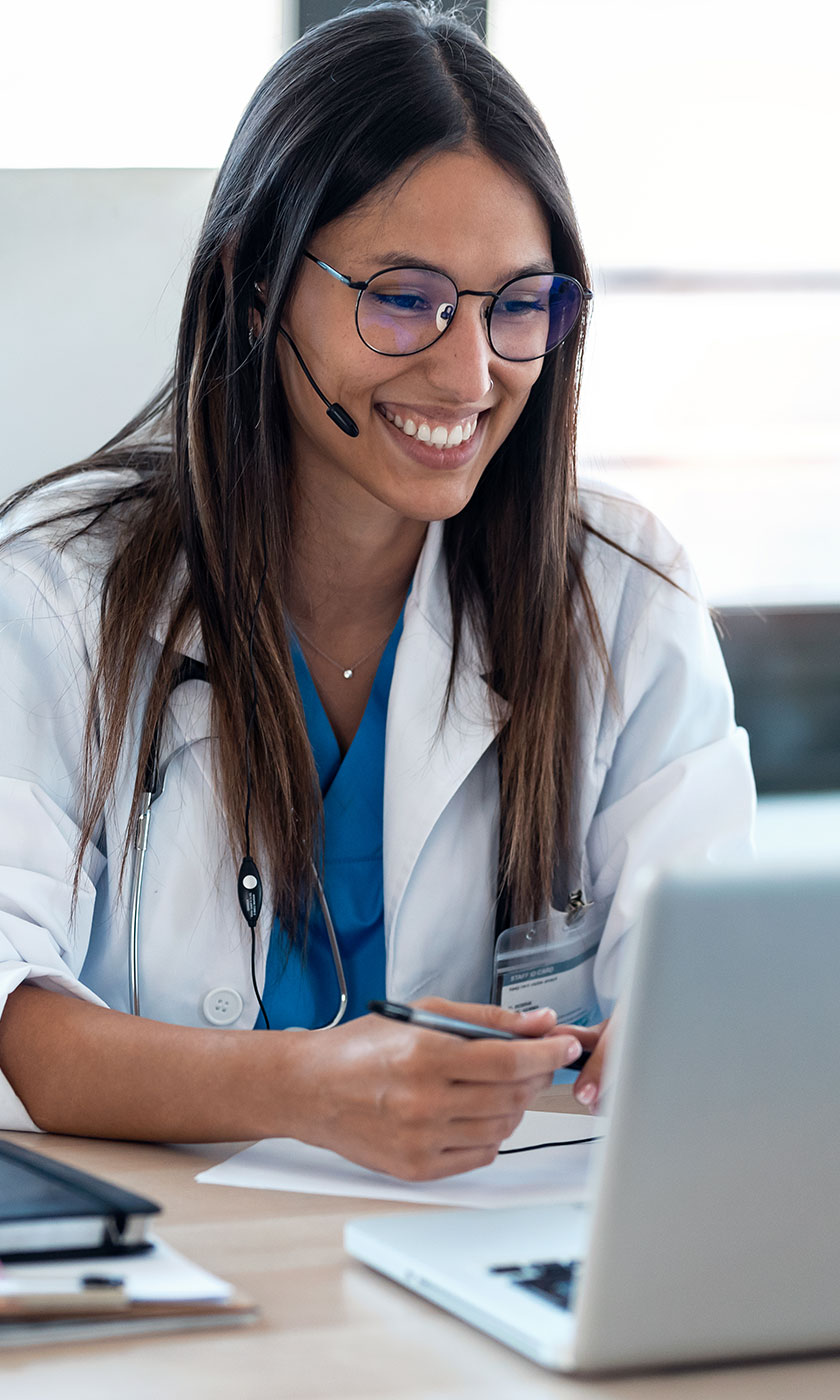 Supporting Android Tablets
nVoq Mobile Voice is designed for Android devices and is compatible with any post-acute EMR. Your clinicians can easily dictate complex patient narratives at the point of care or anywhere throughout their day. This streamlines the start of care visit and allows for more time with patients, and less time documenting.

Supporting Windows Devices
The caregiving team across in-home healthcare represent a diverse set of users —using a diverse set of technologies and devices to capture documentation.  nVoq solutions support all types of users and nVoq Voice is easy to deploy and support on Windows devices.
nVoq's solutions are also cloud-based, so you don't need to maintain any software or special dedicated hardware.

Speech recognition saves time for clinicians as they can speak up to 3x times faster than they can type—especially when compared to typing on a handheld device.
With nVoq's speech recognition solutions, faster also means better. Documentation quality and completeness increases. Additionally, ensuring the needed CMS or other payer documentation requirements are complete can make the difference between timely reimbursement or duplicate efforts for claims re-work. nVoq's Note Assist audit tool helps clinicians complete a narrative note based on customizable criteria.

Increases accuracy and efficiency
Reduces internal write-offs
Increases clinician satisfaction with improved work-life balance
Improves compliance with CMS requirements for downstream revenue protection